Open Data Day 2014 | اليوم العالمي للبيانات المفتوحة 2014
Bloggers, hackers, designers, statisticians and other citizens who are interested in Open Data and Transparency will gather online and offline for the International Open Data Day on February 22, 2014. The event takes place to encourage governmental data openness.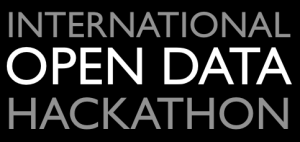 Open Data Day (ODD) is a gathering of citizens in cities around the world to write applications, liberate data, create visualizations and publish analyses using open public data to show support for and encourage the adoption open data policies by the world's local, regional and national governments.
OKFN Egypt is organizing an online event, ODD14 Cairo, with plenty of activities on the menu. Qena also decided to join the global celebration, thanks to S3Geeks!
Anyone can organize a local event in their city as long as the event is open for anyone to join. The attendees can participate in creating anything related to Open Data, be it with local or global applications, visualizations, scraping data from a government website to make it available for others or even organize a series of workshops with government officials, journalists or other stakeholders affected by open data.
The hashtag that will be used for the event is #ODD14. Do not hesitate to join the online Cairo event via Hangout/Skype and take part to the activities as you see fit!
* * *
ما هو يوم البيانات المفتوحة؟
يوم البيانات المفتوحة هو إجتماع للمواطنين في مدنهم حول العالم، لكتابة تطبيقات وتحرير البيانات وخلق رسوم بيانية ونشر مقالات وأراء حول إستخدام البيانات العامة المفتوحة لدعم وتشجيع تبني سياسات حكومية تدعو لمزيد من الشفافية من قبل الحكومات المحلية والإقليمية والوطنية
اليوم العالمي للبيانات المفتوحة
rayna